West Chicago Metal Industrial project, led by multi-instrumentalist Dave McAnally, released the official music video for "Bastards of the World"! Produced by Sean Payne (Cyanotic, Robohop, Conformco), "Bastards of the World" is off of the band's upcoming EP, Mercenary Notes Pt 1 , which features a range of high profile guest artists, which is set to release December 2 via GLITCH MODE RECORDINGS!
Purchase / Stream "Bastards of the World" Online!
Mercenary Notes Pt 1 continues on Derision Cult's themes of over-stimulation and public manipulation by corporations to sell more products. Mainman Dave McAnally draws on first hand experiences from decades in the advertising industry to create a set of tracks which serve as survival guide for maintaining mental health in a media-entrenched world determined to generate hysteria and sensationalism among the masses.
"On the last album, we pointed out ways the media prays on people's emotions, on this one, we're talking about solutions and how to move forward in the 21st century. It's called Mercenary Notes because we wanted to sort of reveal how the magic tricks for playing on emotions are done so they're easier to spot. I think that's good for people to think about how they're hearing things and if it's meant to wind them up vs. provide objective information. Even though the tracks are visceral and aggressive, there's a positive message throughout it".
Dave is joined by Sean Payne who produced the album and brings the classic Glitch Mode Chicago Industrial sound to the tracks. Dave says "After the last album, I knew I wanted to step up the game production wise and Sean was a natural for me to go to. While I'm a big fan of Cyanotic and Conformo, Sean and I have a common point of view and Derision Cult fits great in the Glitch Mode world. We were able to retain the country/blues-meets-metal riffs I started out with while adding his soundscapes and massive percussion to the party."
In addition to Dave and Sean, Mercenary Notes Pt 1 features a high profile cast of guests that include Chris Connelly (Ministry, Pigface), Reeves Gabrels (David Bowie, The Cure) and Justin Broadrick (Godflesh). Chris Connelly contributes lead vocals on one of the lead singles entitled "Deaf Blood," which also features an animated video by Empire Animate out of Vancouver. Reeves Gabrels contributes multiple guitar tracks and blistering leads across multiple songs and Justin Broadrick provided a haunting remix of the track 'Slaves Rebuild'. "Reeves was a hero of mine from way back. The way he played on those Tin Machine albums and David Bowie's stuff in the 90's changed how I thought about what a guitar can do as a metal guy in the 90's. It was a real thrill to work with him on this. Especially hearing his unmistakable style over riffs and beats Sean and I created." In addition to guests on the album, Mercenary Notes Pt 1 has an entire design theme created by legendary Chicago artist Jim Marcus (Die Warzau, Go Fight). "It was great working with Jim on this because we're both ex-big agency guys. So we have some common feelings about messaging and exploiting people's emotions to sell products. He did an amazing job bringing that to life visually without being super obvious".
Mercenary Notes Pt 1 will be available digital and CD with multiple bundle formats on December 2 . Part 2 of the Mercenary Notes series is due for the following year.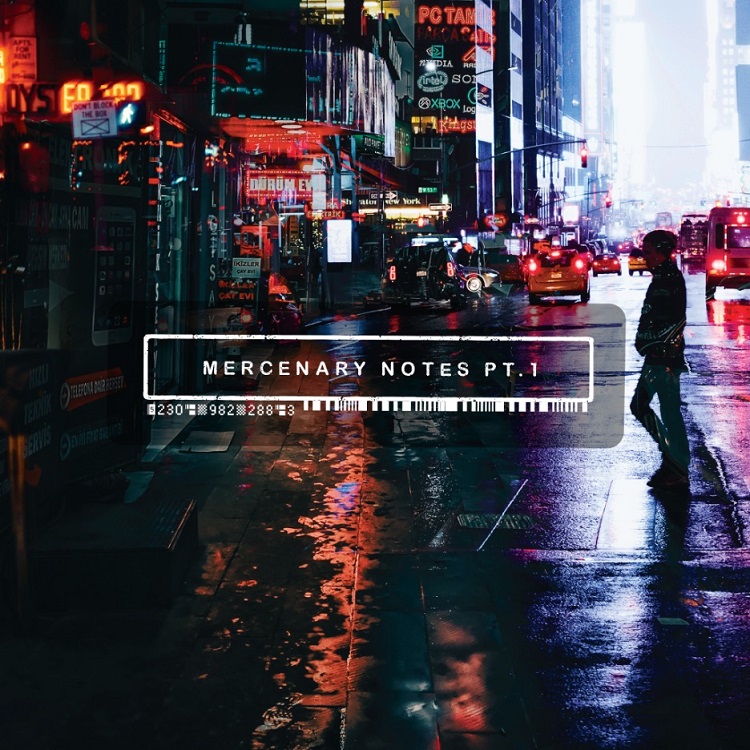 Track List:
1. The Year Hope Failed
2. Life Unlit
3. Deaf Blood (feat. Chris Connelly and Reeves Gabrels)
4. Slaves Rebuild (feat. Reeves Gabrels)
5. Bastards of the World
6. Mercenary
7. The Year Hope Failed (Cyanotic Mass munication Mix)
8. Slaves Rebuild (Justin K Broadrick Fleshmix)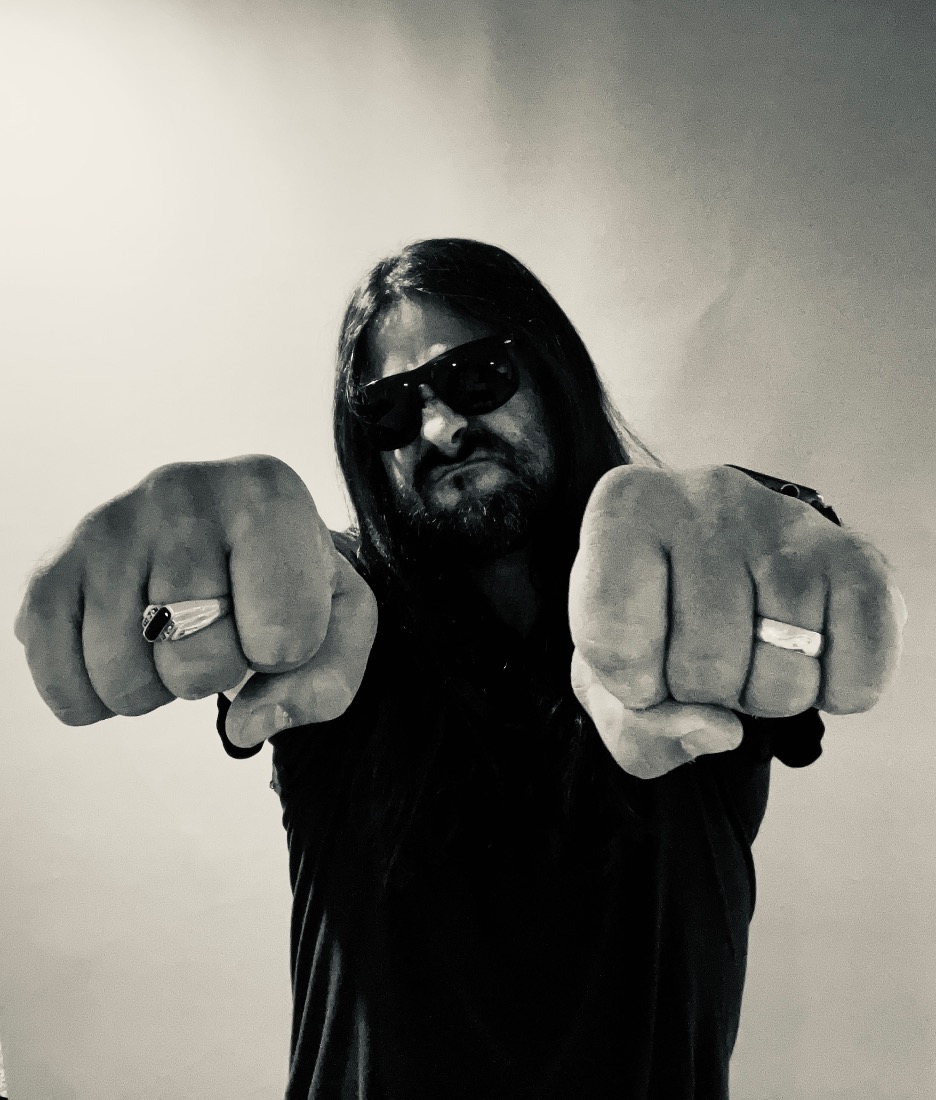 Derision Cult is a project by Chicago solo artist Dave McAnally. Dave is an Iowa native and a multi-instrumentalist involved in a number of projects across a range of genres. He's been featured on releases by Metropolis Records as well as his own imprint South Street Dungeon.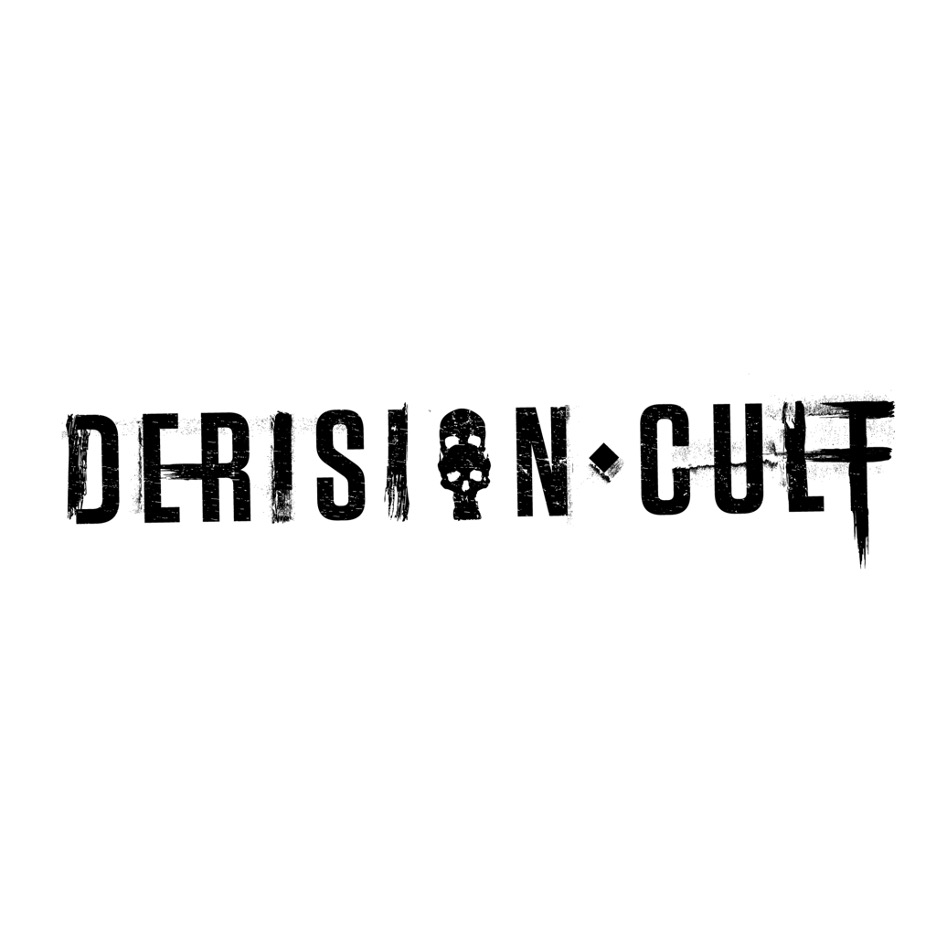 Connect with DERISION CULT:
Facebook | Twitter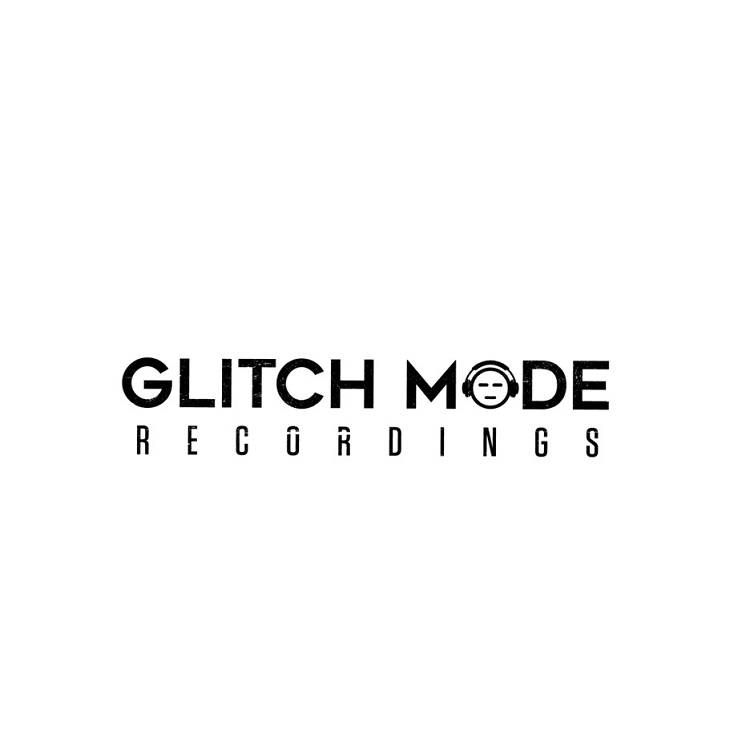 Connect with GLITCH MODE RECORDINGS:
Official
Facebook | Twitter | Instagram