Rosedale, WA based Alternative Rock band HADEES MARKET has released their tragically inspired single, "(Christmas) Through the Glass." Paired with a haunting visualizer that reflects the current austerity of many American families' Christmas experience of isolation this year, both visually and lyrically memorializing the agonizing desolation of many reflecting on the traditional significance of the Holiday season, digital sales of "(Christmas) Through the Glass" benefitting COVID Relief Efforts.
"A mother brings a care package across town to her adult daughter who is (with her fiance and two dogs) at home on quarantine. Standing outside, the mom can see the tears streaming down her baby's cheeks. Inside, the daughter looks out and sees tears on her mama's face as well. This is Christmas Through the Glass.

You may be separated from someone you love this Christmas, and that separation may be taking a toll on you both. You may be missing each other for months. And here come the holidays, when what you long for most is to be together with family and friends. Whether the glass you face is in a window, or a door, or on a computer or a phone, the warm hug you wish for is…. alas, still a ways away.

'(Christmas) Through the Glass' is a sad song. My hope is that it reminds us what we have, what we share, and where we agree. I hope it brings you and your family and friends (and all of us) a little bit closer together." – GREG WILLIAMSON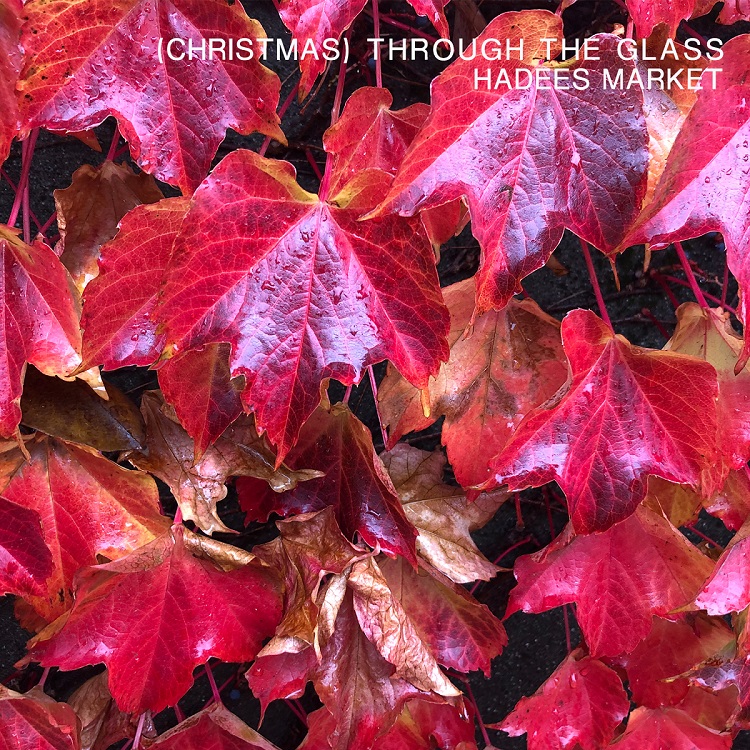 Click HERE to Download "(Christmas) Through the Glass" Online and Donate to Help Support COVID Relief Efforts!
Hadees Market is a musical manifestation of me, Greg Williamson. I've been exceedingly fortunate to make recorded music here in the US Pacific Northwest with my brother and a few best friends since 1980. I was in a couple different DIY/indie-punk/alternative bands through the '80s, and in a regularly gigging post-punk band in the first half of the '90s as a drummer. About 1995 I started taking songwriting more seriously, and now I mostly write on guitar.
In 2003, I put out my first six-song EP as Hadees Market, and asked my musician friends to join me on different tracks. Only seventeen years later, in 2020, I'm putting out my latest EP, entitled "To the Island, From the Lake." The new EP is me with the full band sound; I also perform as a singer-songwriter with just me and a guitar.
The name of the band comes from the name of my grandparents' grocery store in Olympia, WA in Mud Bay in the 1940's. My grandmother was "Hazel" and my grandfather "Ira Dee," so they called the place Hadees Market.
People used to come in and ask my grandpa if he was Mr. Hadees. He always said "yes."
Connect with HADEES MARKET:
Official
Facebook | Twitter | Instagram