LA based Electronic Industrial Rock artist BLUE EYED CHRIST has released a new music video for "Massive React," off of his new album World on Fire Created by JIM MARCUS (GO FIGHT, DIE WARZAU), "Massive React" was originally premiered on taste-making website mxdwn.
"'Massive React' mixes a slick synth groove with processed guitars while tackling the effects that corporate greed, technology, and personal responsibility play within the world. It was great having Jim Marcus (Go Fight, Die Warzau) on board to direct the video since we have a musical history reaching back to the 90s." John D. Norten
World on Fire is BEC's 5th studio album and first in 6 years, coming after the release of the 2018 Trash Deity album Cross & Divide with Groovie Mann (My Life With the Thrill Kill Kult). The 11 track assault of World on Fire finds the Chicago born artist returning to his WAX TRAX! influences, juxtaposing raw EBM/Industrial elements with modern production and real world themes. The title track from the album features former LORDS OF ACID vocalist MEA FISHER and ex-KMFDM member EN ESCH. World on Fire is available to purchase via DISTORTION PRODUCTIONS Now!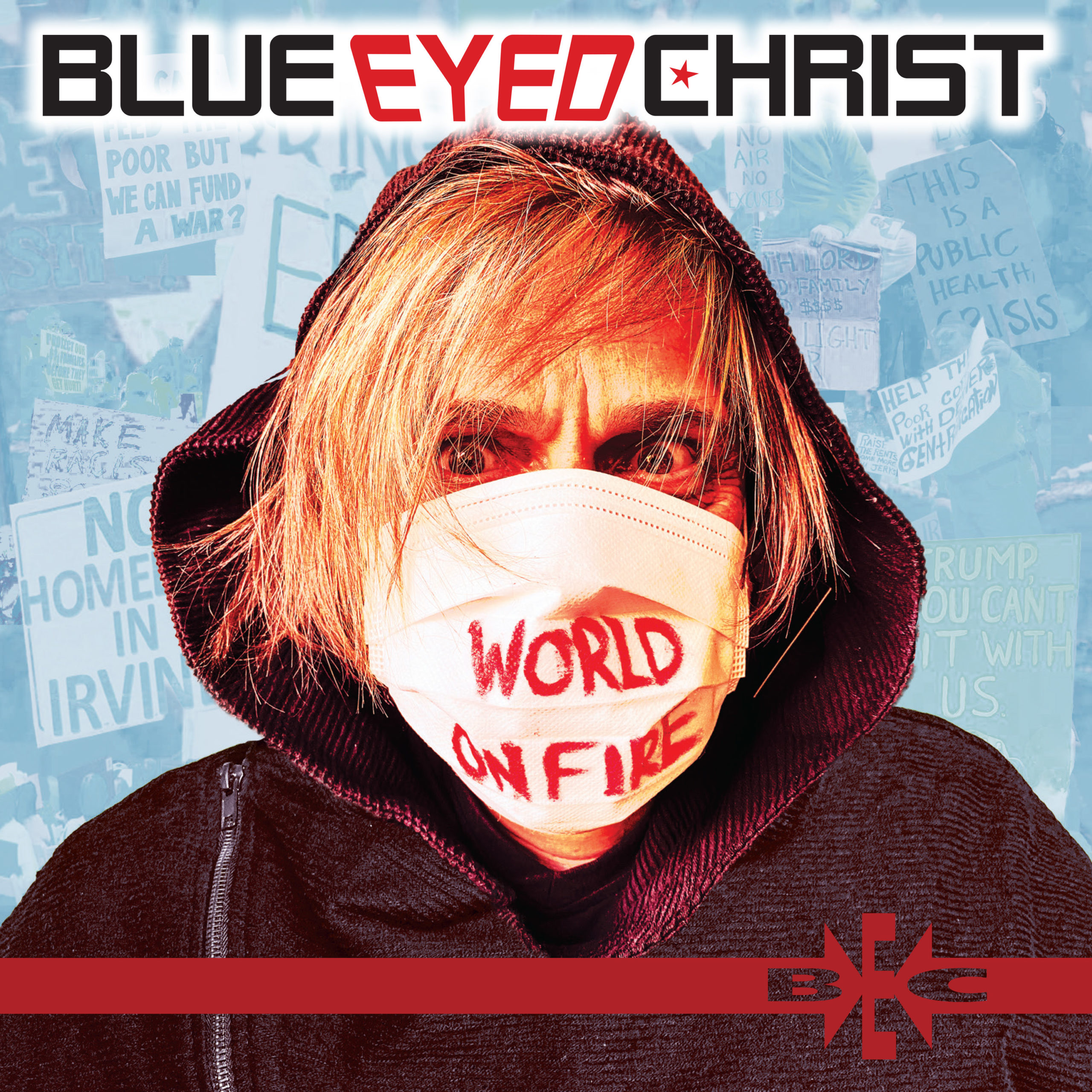 Track List:
1. Start the Show
2. Stop the Show!
3. America H
4. Manic Adderall (Nation of the Damned)
5. Massive React
6. Take It the the Streets
7. World on Fire (Feat. En Esch and Mea Fisher)
8. The System Pt. 1
9. The System Pt. 2
10. The Wait is Over (Feat. Swindy)
11. The Slow Reverse
Download / Stream World on Fire Online!
iTunes | Spotify | Amazon | Googleplay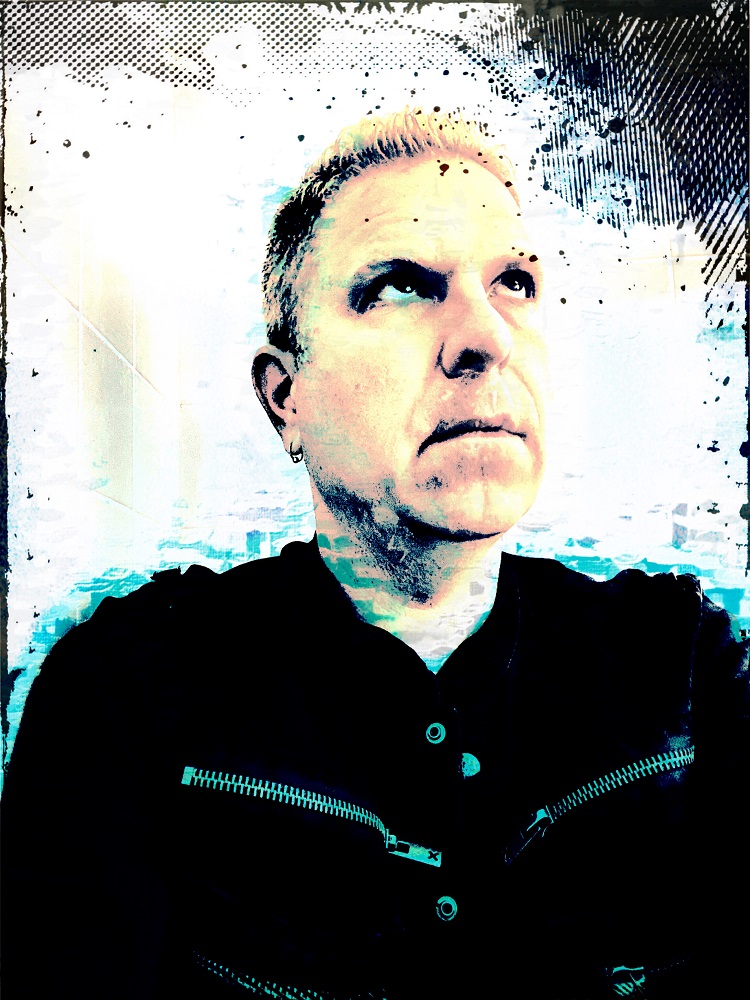 "Blue Eyed Christ's lyrics often lend themselves to various interpretations. Upon reviewing the song, I was struck by the multiple directions his words could be decoded into themes relevant throughout past, present and future. I started to researching old government PSA's, self-promoting manufacturing films & proto-infomercials throughout history in order to locate slices of "civilized" culture which could be utilized for illustrating the various concepts suggested within the lyrics of this song. People dance around their possessions, celebrating their ability to consume while governments utilize the same raw materials to build machines of surveillance & war.
Now with the advent of cell phone cameras, social media, internet spambots, propaganda farms & the increasing ease of access to such tools (and the resulting misinformation being generated and digested on a minute-by-minute basis), society sails further and faster into this hall of mirrors – gleefully making images of our lives to convince each other that opinions are more valuable than truth, feelings more important than fact, that we're all doing just fine/not-fine, civilization is ticking along nicely/not-nicely – reveling in shortsighted, personal agendas… while outside, the world burns. "