Active Rock / Nu Metal Band ABOVE SNAKES has released the official music video for their latest single, "Nothing to Lose," the fourth single from the Boston based group, a seriously heavy banger of an anthem.
"This is an unapologetic anthem to not giving an F and living life the way you want. Life is too short and you gotta follow your dreams no matter how many people are chirping in your ear telling you you're crazy."- Johnny Skulls
Originally premiered on New Noise Magazine, "Nothing to Lose" was recorded at the legendary East Iris Studios (formally House Of Blues Studios) in Nashville, "Nothing to Lose" was produced / mixed by Kile Odell (FOZZY, THROUGH FIRE, AWAKE AT LAST) and co-written by Zach Williams (lead singer of DEAD EYES). The Accompanying music video , written and co-directed by singer Johnny Skulls and guitarist Dax Dabs, showcases the bands eccentric image and high energy performance.
"Nothing to Lose" follows the release of the bands previous singles "I Feel Bad," which premiered with Knotfest.com, and "Never Alone," which was added to ROCK HARD on Spotify, NEW ROCK NOW and NEW MUSIC NOW on Pandora, along with Loudwire's Weekly Wire.
Above Snakes share the stage with Dropout Kings on October 26th @ Jewel Night Club in Manchester NH.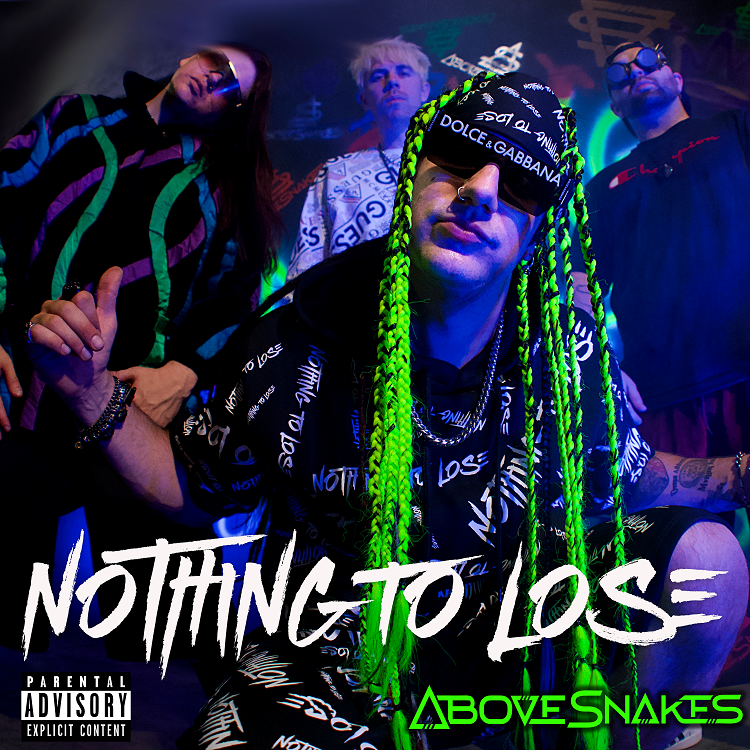 Download / Stream "Nothing to Lose" Online:
iTunes | Spotify | YouTube
After years spent grinding in the ever-dimming lights of Hollywood, vocalist Johnny Skulls and guitarist Dax Dabs opened their eyes and realized what so many never do: "why the f*ck are we trying to do it THEIR way?" At that moment, what once felt so distorted and lacking in its luster was now crystal clear. And with nothing but the open road and their own volition staring back at them, the two joined forces after years of friendship and returned to where it all started.
In 2019, the duo found their way back home to Boston and began working relentlessly on a new project: Above Snakes. They would soon partner with producer Kile Odell (FOZZY, THROUGH FIRE, AWAKE AT LAST) and in the summer of 2020, the band released their debut track
"Adrenaline", which quickly earned a spot on PANDORA'S "NEW ROCK NOW" alongside PAPA ROACH, FIVE FINGER DEATH PUNCH, & I-PREVAIL including Spotify placements from the likes of LOUDWIRE , FEARLESS RECORDS, & HOPELESS RECORDS.
"Adrenaline" was soon followed by their next single "Never Alone", with a massive placement on SPOTIFY'S "ROCK HARD" playlist alongside BRING ME THE HORIZON, ARCHITECTS, and SEETHER.
After landing a premiere with SLIPKNOT'S KNOTFEST.COM for their 3rd release "I Feel Bad", Above Snakes return louder and heavier than ever with a brand new single "Nothing To Lose" Produced by Kile Odell and Co-written by Zach Williams of Dead Eyes.
Connect with ABOVE SNAKES:
Official
Facebook | Twitter | Instagram