Italy based, alternative rock quartet A CRIME CALLED has released the official music video for "Drown," off of their newly released album, A New Path.
"'Drown' is the result of an intercontinental travel; tthe video is shot in a former asylum, and the images give a feeling of abandonment and claustrophobia, which works against the meaning of the song. The concept is to resist, to try not to drown, maybe finding someone who is a salvation and a hope for you." – A CRIME CALLED
"Drown" was produced by Dan Korneff (Paramore, Pierce The Veil, Papa Roach) and Giuseppe "Dualized" Bassi (Fear Factory, Mnemic) and was mastered by Ted Jensen (Bring Me The Horizon, Green Day, Deftones) at Sterling Sound Studios.
"Life is an ocean current of situations, people, sensations. Navigation, solitary as it may be, has its difficult moments which lead us to give up and desist. The destination is often only a necessary excuse to keep on traveling, to not die inside. Living is the only means we were bestowed to avoid being drowned by the current". – Andrea Verdi (front-man)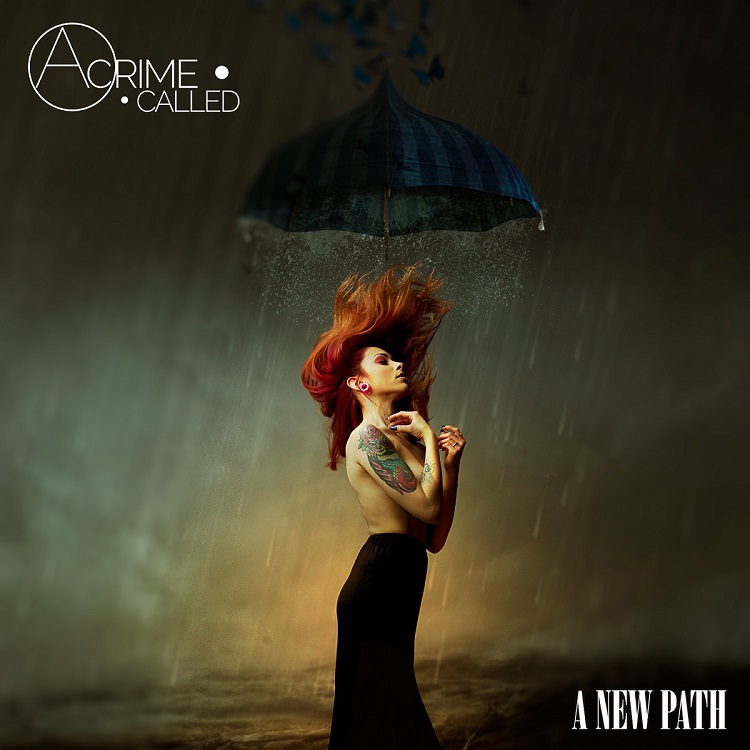 A New Path Track List:
1. "Hide The Feelings"
2. "Drown"
3. "New Injection"
4. "Over Again"
5. "Sonic Fear"
6. "Tidal Waves"
7. "Weekend Odyssey"
8. "Pop Could Kill"
9. "Drown" (Acoustic)
Click to Purchase / Stream A New Path Online:
iTunes | Spotify | Amazon
"A New Path is an album which describes the courageous approach of the band, that have collaborated with different producers in each song to obtain a new result in terms of sound. "A New Path is our personal musical experience, with a travel around the World started some years ago in New York with the producer Dan Korneff. This album is a mix of genius and passion, with the contribution of many professionals of the music industry. We can't wait to show you our new stuff!" – A CRIME CALLED